PIZZAGATE IS A WORLDWIDE CITIZEN INVESTIGATION NOW. OCCULT ELITE DC CHILD TRAFFICKING TWISTED SATANISTS EXPOSED!
An apocalypse (Ancient Greek: ἀποκάλυψις apokálypsis, from ἀπό and καλύπτω, literally meaning "an uncovering") is a disclosure of knowledge or revelation. In religious contexts it is usually a disclosure of something hidden, "a vision of heavenly secrets that can make sense of earthly realities"
Mark 4:22  22"For nothing is hidden, except to be revealed; nor has anything been secret, but that it would come to light. 23"If anyone has ears to hear, let him hear." 24And He was saying to them, "Take care what you listen to. By your standard of measure it will be measured to you; and more will be given you besides. 25"For whoever has, to him more shall be given; and whoever does not have, even what he has shall be taken away from him.
Hillary Clinton and her husband Bill  is so corrupt its unreal how she got away with all her scandals but this the latest scandal not only involves them but all Washington DC the world wide corrupt elite satanism murder and pedophilia.
This is the start of an open source investigation into the Pizza Gate Pedophile Rings being run by Comet Ping Pong Pizza. This ring of Pedophiles is directly exposed by the emails from John Podesta and Tony Podesta. Also directly connected to this is DOJ Andrew Kline. The links I have compiled are below. I uploaded this video to the Steemit Block Chain so it will forever be on the internet, un-censurable in the block chain.
revelation demonic spirit channeling
What is SPIRIT COOKING?
Whats trending now top trend on twitter
Posters over at 4Chan and Reddit have been conducting an extremely bizarre investigation following the John Podesta e-mail leak (Hillary Clinton's campaign chairman) and the results are surreal: They've apparently uncovered an elite child trafficking network which celebrates its tendencies using code words and disturbing artworks.
Warning: This article contains disturbing material
In my article Clinton's Campaign Chairman John Podesta Invited to an Occult 'Spirit Cooking' Dinner by Marina Abramović, I explained how a mundane dinner invitation found in the Podesta e-mail leaks was actually a clear link to bizarre occult ceremonies happening at the highest levels of power. While that by itself was rather shocking, it appears to only be the tip of a very disgusting iceberg.
4Chan effectively unearthed a strange network of high-powered people who, through art, events and social media, actually celebrate a culture that revolves around death, torture, cannibalism and … child abuse. Most of this disturbing material was not even hidden, it was out there in the open, exposed on business' walls and posted on social media.
Furthermore, an analysis of the Podesta e-mails revealed that the network appeared to communicate using code words to coverup their shady dealings.
The epicenter of this entire thing is, believe or not, a hipster pizza place named Comet Ping Pong.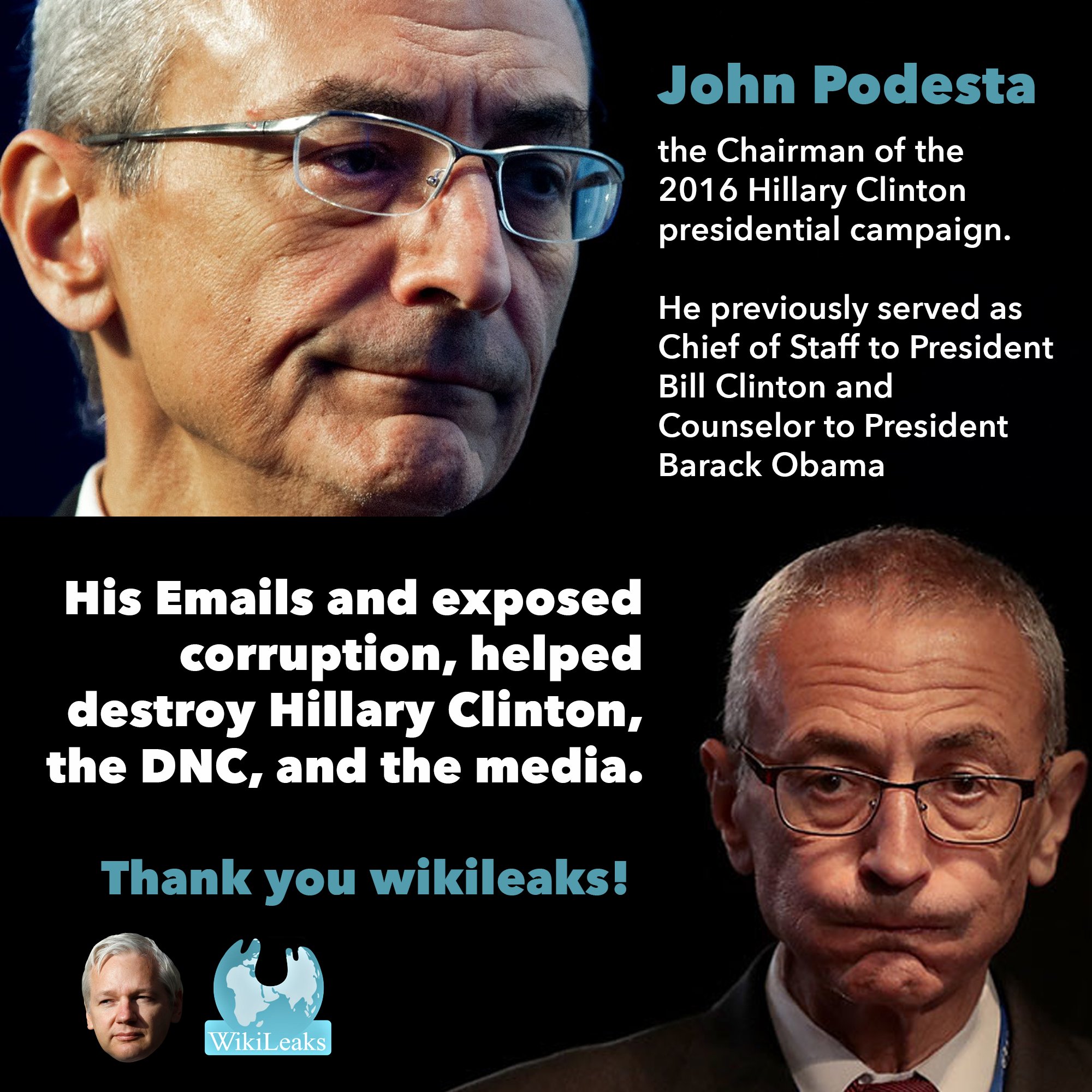 Comet Ping Pong
Comet Ping Pong is a 'family friendly' pizzeria where people can eat, drink and play ping-pong.
The owner of Comet Ping Pong is James Alefantis who is, for some reason, ranked #49 in the top 50 'Most Powerful People in Washington' of GQ magazine. full expose at vigilante citizen
PIZZAGATE THE OCCULT ELITE TWISTED SATANIST EXPOSED! (Intro)
VIDEO:
In this video I begin to cover one of the most twisted things I have ever reported on Pizzagate! This being brought to light proves that there is a SATANIC, twisted, depraved elite occult world! Please help warn people that we live in a fallen world that is controlled by Satan! God Bless, STAY VIGILANT & FEAR NO EVIL !!!
Vigilant Citizen Article http://vigilantcitizen.com/vigilantre…
A Call for an Uprising
https://www.youtube.com/watch?v=jkmT4…
PIZZA-GATE IS A WORLDWIDE CITIZEN INVESTIGATION NOW.
Published on 24 Nov 2016